For d7II subscribers / IT Providers: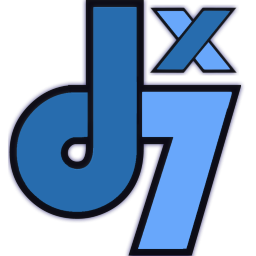 Today we've released a new update for d7IIx Alpha, but also today we're making the Alpha builds public to all d7II subscribers (a currently active d7II subscription is required.)  This release contains no new features (in fact it IS d7II as far as existing functionality) yet it has been ported to the underlying d7x Platform code, in order to make current updates once again available.
This release is NOT for production environments, rather it is only a TEST BUILD, so please do NOT use this in your production environment!  d7II subscribers may however use the new build for testing purposes, and to contribute by submitting bug reports on features that previously functioned as expected in d7II.
See the d7x Alpha page for more information, or skip straight to the d7II Alpha – Known Issues / Submit a Bug Report page for the download and instructions!  Users of the d7IIx Alpha during previous testing closed to the public should see their d7IIx.exe update itself to the latest version upon launch, but it may also be downloaded manually if there are any issues.  
For dSupportSuite owners / IT Providers: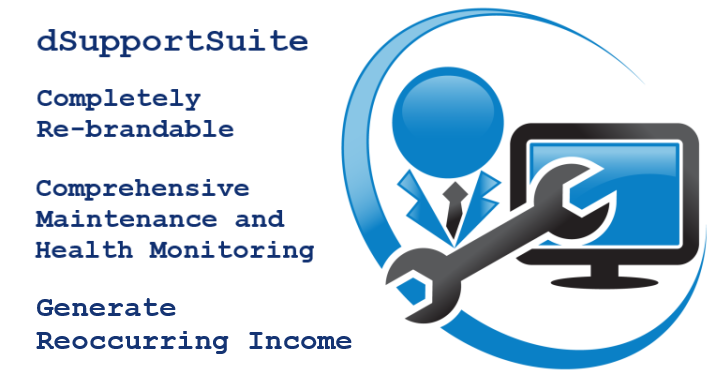 Yesterday an update was released to dSupportSuite Mgmt Console!  This update brings some minor bug fixes to the app used in creating/deploying your custom configurations, as well as preparing it to be moved to the new d7x Platform code for a future release, which will enable new functionality!
To receive the update, use the top left options menu in dSupportSuite Mgmt Console to find and select "Check for Updates" — the new version should download and start automatically after notifying you of the update; if the update fails to start for any reason, simply launch the Mgmt Console again.  Note you also may be prompted for the update automatically upon starting the Mgmt Console, depending on how recently it has been used.
Among this releases notable improvements are:
Introduced a new launcher, enabling you to choose the version of the Mgmt Console to use from within the app, as well as view the revision notes on the new version prior to usage.  While this new release was tested well, the launcher makes switching back to a previous version extremely easy, should a future update fail to function as expected.
Introduced a new convenience feature:  when closing the Mgmt Console you will be prompted to "Sync all modified content to server before exit" (please be aware that currently this prompt is presented even when no changes have been made, but this will be addressed in a future update.)
Corrects an issue where using the "Sort by Date" and "Sort by Name" functionality in the the "List" button drop down menu will crash the app under most circumstances.
Removes the /Migrate command line parameter to a separate executable (for migrating from legacy dCloud accounts to a self-hosted FTP server.)  Please be aware the documentation for self-hosted FTP migration has yet to be updated as of this post has now been updated in the dSupportSuite Online Manual.
EDIT:  I forgot to mention the new Emsisoft a2cmd profiles for dSupportSuite maintenance routines, which were also released last week (following new releases for the same in d7II custom apps) and are currently available for download at the bottom of the page in the dSupportSuite Online Manual.
There's plenty more to talk about, but it'll have to wait for next week!  
Have a great weekend!