Search for local (or "remote") PC Repair Businesses!
Get help with your PC issues!  Our "Tech Directory" includes reputable PC repair businesses with skilled technicians using the best PC repair tools in the industry, developed right here!
CryptoPrevent Help & FAQs
CryptoPrevent Troubleshooting
CryptoPrevent Troubleshooting FAQ
CryptoPrevent System Requirements
CryptoPrevent v8.0 requires the Microsoft .NET Framework 4 Client Profile.  This is available for Windows XP SP3 to Current versions of Windows (Vista, 7, 8, 10) and is normally available through Windows Updates if it is not already built into the OS as it is in later versions.  You can also download the client profile here if you would like to manually install it.
Both CryptoPrevent v7.x and v8.x function on all versions of Windows (Windows XP will require Service Pack 2 to be installed) however the Program Filtering ("BETA" protection in v7.x) requires Windows 7 or above in order to be enabled.  On versions below Windows 7 the Program Filtering setting is unavailable.
CryptoPrevent Installation Issues
Error:  (All Versions)  Unable to execute file in the temporary directory.  Setup aborted.  Error 5:  Access is denied.
This error is usually caused by existing anti-virus or security software.  We received confirmation that ESET Smart Security (with HIPS enabled) will cause this issue.  The resolution is to temporarily disable the HIPS component prior to installation.  There may be other security software with the same or similar issue but that is unconfirmed at this time.
Manually Upgrading CryptoPrevent v7.x to v8.0
Please see this document prior to performing your upgrade installation!
Cannot send email with Gmail  –  Please see the Email section of the Foolish IT Software FAQ
CryptoPrevent Email Setup FAQ
CryptoPrevent Email Setup FAQ
Why does CryptoPrevent need my email password?
While CryptoPrevent can send email TO your specified address, it also sends that email FROM your address, and in order to send email from your email address on your behalf, it needs your password.  This is because CryptoPrevent (or any program that sends email for that matter) needs an email (SMTP) server in order to send email, and it is expecting to use YOUR server, NOT MINE.  For this reason, CryptoPrevent needs both your email address (which is your server login) and your email password (again, also required to login to your server.)  By YOUR server I mean the server provided to you by your email host, e.g. Gmail, Yahoo, Hotmail, your ISP, or whoever provides your 'domain' (the @whatever.com part of your address.)
Why do you not provide an email server for CryptoPrevent to use?
There are several reasons.  First and foremost, SPAM.  My particular email server at my web hosting company is shared, and has had issues lately with being blacklisted for SPAM (though not from my domain – it's someone else – but it affects me as well.)  So some of the major SPAM services like SORBS and SpamCop may from time to time blacklist that email server temporarily, until my web host can find the spammer, resolve the issue, and dispute the blacklisted entries with these respective companies.  During that time, many email providers who use these various SPAM services will reject emails sent from my particular server's IP address — and if CryptoPrevent's emails aren't getting to you for this reason, then the feature does you no good!  For another thing, I've had reports that the server may get overloaded at times and automated emails may be delayed up to 12 hours from the time they are originally sent for whatever reason, again this does you no good if you don't receive the alert in a timely fashion.  For these reasons I made the decision to NOT use my web host's server, and require that you use your own email provider's server for CryptoPrevent's email capabilities.
Where is my password stored?  Is it ever transmitted anywhere?
No, I do not receive your email password in any way, shape, or form.  The password is used only to login to your email (SMTP) server in order to send the email to you.  The password is stored in your Windows Registry, specifically under the HKLMSoftwareFoolish ITCryptoPreventEmail Setup key, where it is encrypted so it is not legible to the naked eye, and will appear to be a big jumble of characters.
Can I use another email provider other than Gmail?
Yes, but you will need to use the Advanced settings to configure your email provider's SMTP server.
Is TLS encryption supported?  (Updated 10/12/14)
YES!  Version 7.3.x and above support TLS encryption in SMTP server settings!  In prior versions, only SSL is supported.
My Gmail account doesn't seem to work with this app, got any ideas?
Please see the Email section of the Foolish IT Software FAQ
Product Support for your Purchases
Included support for our paid products is provided via email or directly through our support portal.  
For billing questions, please reply to your purchase confirmation email if available; otherwise you may use the web form on our Contact Us page (be sure to include your original purchase email address!)  All other inquiries and support requests see below.
Contact Us (for all inquiries, billing, and product support)
Support Portal (Link removed pending changes.)
Community Forums (Link removed pending changes.)
Live Support and Training
Join us on Tuesdays and Thursdays for a live feed of our virtual office, where we can answer your questions and discuss other issues upon request.
To chat with us during a live stream, you may use our IRC, which is available directly from our live page.  Please be aware we ONLY monitor the IRC during our live stream, and we are not likely to see your questions when we're off the air.  Also please do NOT use chat/messaging from the G+ or Youtube pages for direct communication with us, as we do NOT monitor these sources. 
Premium/Priority and Non-Product Support
You may purchase premium support using the cart item on this page.

Support for out of scope issues and free products or product editions.
Advanced technical support for any scenario on any PC when using one of our products.
Advanced one-on-one personal training for any of our products.
Tech-to-tech support for any issue.
Remote support is available.
dMZ Standard, Pro, and Expert subscribers have included premium support!

dMZ Starter:  No support included
dMZ Standard: 1 hour/year included
dMZ Pro: 2 hours/year included
dMZ Expert: 4 hours/year included
You may purchase support time by the hour, each quantity is a single hour.  You will receive a purchase email which contains further contact information & a link to download our quick support tool.
Please download only when instructed by a support professional!
Get Local!
Find local PC Repair, Malware Removal, and other IT Services
Find knowledgeable professionals, using the best tools in the industry, who proudly stand behind their top quality work.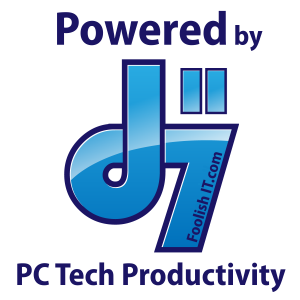 Powered by d7II, these PC Repair Professionals, Businesses, and other IT Providers proudly maintain an active d7II software subscription with dMZ training, giving them the best PC repair and malware removal tool in the industry with constant software updates, live/video training resources, and a clear advantage over the competition.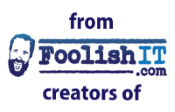 the #1 CryptoLocker prevention tool

CryptoPrevent is an Anti-Virus/Security Software Supplement which has been featured on The Today Show, CNBC, Brian Krebs security blog (among many others) and by educators everywhere such as Kim Komando, Ken Dwight 'The Virus Doctor', and the infamous Britec (Britec09 on Youtube) to name just a few!