Uncle Carey's Windows 10 Optimizer
was conceived by 
Carey Holzman
 and developed by d7xTech.com to make life easier when optimizing Windows 10.
Carey originally contacted us to create a tool customized to his own specifications, for his own use in PC builds and repair work, and he thought it would be a great tool for his subscribers who expressed an interest in it as well.
This tool is perfect for:
Anyone who wants to easily apply these optimizations to their own systems.
PC technicians who wish to apply the same optimizations to every PC they work on.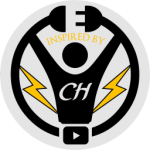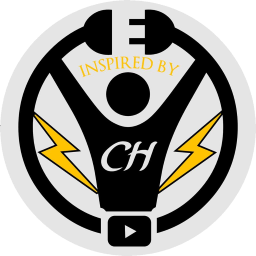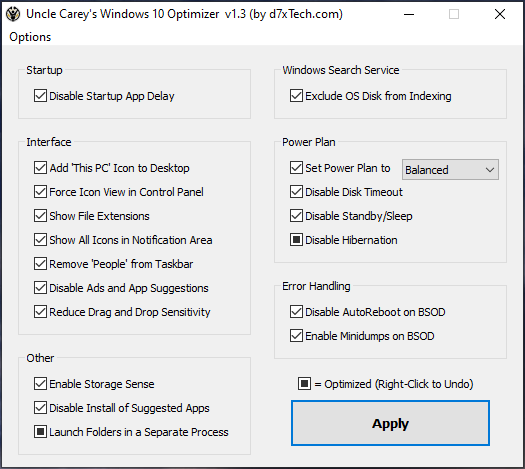 General Usage
Uncle Carey's Windows 10 Optimizer is a portable application, one single .exe file which has no need for an installation procedure and no other external dependencies.
Simply run the .exe file and select to Apply your desired options.
Options checked by default are recommended.  There are two cases where an option is not recommended and may not be checked by default:

Carey would un-check the first option "Disable Startup App Delay" when the PC does not have an SSD as it's primary OS drive.
We would also un-check "Disable Standby/Sleep" and "Disable Hibernation" on a laptop.

When applying the option under Windows Search Service, you will see tons of access denied errors briefly flash on the screen – this is normal and expected behavior that occurs while the content indexing attribute is removed from all files on your OS partition.  The errors are relatively few compared to the successes not seen, and stem primarily from Windows files which do not let you modify their attributes or that are in restricted locations, and these would not be content indexed anyway.
Scripting Usage
Starting with version 1.2, "Uncle Carey's Windows 10 Optimizer.exe" has these command line arguments available for scripting usage, which can be used together:
/Auto  –  Performs all optimizations (for the appropriate OS version) with two exceptions:

Disable Startup App Delay is only performed when an SSD is expected; if TRIM is enabled then an SSD is assumed.
Disable Standby/Sleep and Disable Hibernation are only performed when a laptop is expected; if a battery is present a laptop is assumed, but this could also be a UPS/battery backup attached via USB.)

/HighPerf  –  Enables the High Performance power plan instead of the Balanced power plan.
/HighPerfWithoutBattery  –  Enables the High Performance power plan instead of the Balanced power plan, but only when a battery is not present (therefore a laptop would still get the Balanced power plan.)  This is recommended over /HighPerf in most circumstances.
Example:  "Uncle Carey's Windows 10 Optimizer.exe" /Auto /HighPerfWithoutBattery
No side effects will occur if you wish to rename "Uncle Carey's Windows 10 Optimizer.exe" to anything easier to deal with on the command line, such as "uc.exe" for example.
Compatibility
Uncle Carey's Windows 10 Optimizer is designed for and tested on Windows 10 only.  Most features will work on earlier versions of Windows, but they cannot be guaranteed.
Get Uncle Carey's Windows 10 Optimizer
When you purchase Uncle Carey's Windows 10 Optimizer, you also receive all updates to the application, guaranteed at least until January 2021.  This means that any time Carey conceives of a new optimization to add to the tool, the updated tool will become available to all who have purchased it for no additional charge, until January 2021.  Simply select the Check for Updates from the Options menu inside the app.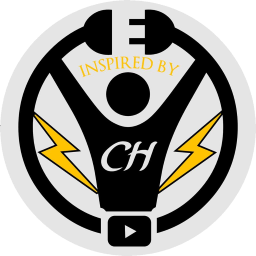 Carey Holzman, this is the same tool that Carey uses on his own PCs and on those he builds or repairs.

All updates are included until Jan. 2021!
Want more tools used by Uncle Carey?
Uncle Carey's Windows 10 NetFix was conceived by Carey Holzman and developed by d7xTech.com to make life easier when setting up file sharing and communication between network devices on Windows 10.
Interested in Anti-Malware?
CryptoPrevent Anti-Malware is a robust anti-virus/anti-malware software supplement, filling a huge gap that exists with traditional security solutions to provide protection against a growing multitude of new and emerging ransomware and other malicious software threats.
Are you a PC Technician?
If you make your living repairing PCs please check out our flagship d7x PC Technician Productivity Tool, which is designed specifically for you!  d7x:  Automate, Relax, Get Paid!
NEW:  d7x now includes 25 resell-able licenses of CryptoPrevent White-Label for each year purchased!
d7xTech Show
Join us for live tech chat, product questions, support, and technical training right here!
Customer or not, you are welcome to drop in and discuss anything 'tech' with us!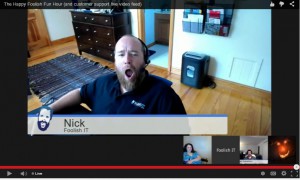 Subscribe to Blog via Email