Download via the d7x Manual (or update by launching d7x.)
IMPORTANT:  If you haven't read yet, d7x v18.2.3.0 and all previous versions will no longer self-update or recognize update availability.  Please see this post for more information including specific update instructions (copy the latest "d7x vx.x.x.x.exe" file into your d7x folder, delete the old version, and re-create your d7xRDT if one was used.)  Please accept a sincere apology for any inconvenience this may cause.   
d7x News:  Now officially updating for all d7II subscribers…
CryptoPrevent v9 including v9 Bulk and v9 White-Label license packs are available!!
d7xTech Show
Join us for live tech chat, product questions, support, and technical training right here!
Customer or not, you are welcome to drop in and discuss anything 'tech' with us!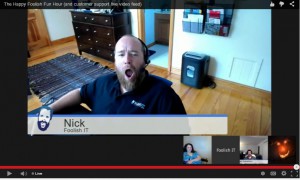 Subscribe to Blog via Email
Categories