CryptoPrevent Email Setup FAQ
Why does CryptoPrevent need my email password?
While CryptoPrevent can send email TO your specified address, it also sends that email FROM your address, and in order to send email from your email address on your behalf, it needs your password.  This is because CryptoPrevent (or any program that sends email for that matter) needs an email (SMTP) server in order to send email, and it is expecting to use YOUR server, NOT MINE.  For this reason, CryptoPrevent needs both your email address (which is your server login) and your email password (again, also required to login to your server.)  By YOUR server I mean the server provided to you by your email host, e.g. Gmail, Yahoo, Hotmail, your ISP, or whoever provides your 'domain' (the @whatever.com part of your address.)
Why do you not provide an email server for CryptoPrevent to use?
There are several reasons.  First and foremost, SPAM.  My particular email server at my web hosting company is shared, and has had issues lately with being blacklisted for SPAM (though not from my domain – it's someone else – but it affects me as well.)  So some of the major SPAM services like SORBS and SpamCop may from time to time blacklist that email server temporarily, until my web host can find the spammer, resolve the issue, and dispute the blacklisted entries with these respective companies.  During that time, many email providers who use these various SPAM services will reject emails sent from my particular server's IP address — and if CryptoPrevent's emails aren't getting to you for this reason, then the feature does you no good!  For another thing, I've had reports that the server may get overloaded at times and automated emails may be delayed up to 12 hours from the time they are originally sent for whatever reason, again this does you no good if you don't receive the alert in a timely fashion.  For these reasons I made the decision to NOT use my web host's server, and require that you use your own email provider's server for CryptoPrevent's email capabilities.
Where is my password stored?  Is it ever transmitted anywhere?
No, I do not receive your email password in any way, shape, or form.  The password is used only to login to your email (SMTP) server in order to send the email to you.  The password is stored in your Windows Registry, specifically under the HKLMSoftwareFoolish ITCryptoPreventEmail Setup key, where it is encrypted so it is not legible to the naked eye, and will appear to be a big jumble of characters.
Can I use another email provider other than Gmail?
Yes, but you will need to use the Advanced settings to configure your email provider's SMTP server.
Is TLS encryption supported?  (Updated 10/12/14)
YES!  Version 7.3.x and above support TLS encryption in SMTP server settings!  In prior versions, only SSL is supported.
My Gmail account doesn't seem to work with this app, got any ideas?
Please see the Email section of the Foolish IT Software FAQ
Get Local!
Find local PC Repair, Malware Removal, and other IT Services
Find knowledgeable professionals, using the best tools in the industry, who proudly stand behind their top quality work.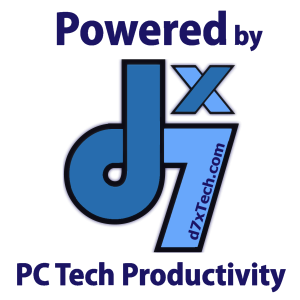 Powered by d7x, these PC Repair Professionals, Businesses, and other IT Providers proudly maintain an active d7x software subscription with dMZ training, giving them the best PC repair and malware removal tool in the industry with constant software updates, live/video training resources, and a clear advantage over the competition.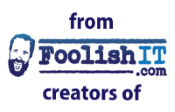 the #1 CryptoLocker prevention tool

CryptoPrevent is an Anti-Virus/Security Software Supplement which has been featured on The Today Show, CNBC, Brian Krebs security blog (among many others) and by educators everywhere such as Kim Komando, Ken Dwight 'The Virus Doctor', and the infamous Britec (Britec09 on Youtube) to name just a few!