We will need your company name (as it should appear in the titlebar of the dSupportSuite client software) in order to generate your product key.
If you entered this during checkout, we will send your license information ASAP.  Otherwise please reply to any purchase confirmation email that you receive with that information, so we can generate your product key ASAP!
Thank you!
dSupportSuite Manual and Downloads
dSupportSuite News (d7xTech Newsletter)
Important dSupportSuite news is distributed via our d7xTech Newsletter.
We ask that you take a moment to sign up for our newsletter here, in order to stay current with the latest dSupportSuite product news, as well as receiving sale announcements and coupon codes for future purchases in our store!  You may choose to receive only dSupportSuite news or all product news.
Here you'll find only dSupportSuite blog posts/news:   dSupportSuite Blog – All News
…and if you are still into RSS feeds (and you should be) you can pick that up here:  dSupportSuite Blog RSS Feed
NEW:  d7x now includes 25 resell-able licenses of CryptoPrevent White-Label for each year purchased!
d7xTech Show
Join us for live tech chat, product questions, support, and technical training right here!
Customer or not, you are welcome to drop in and discuss anything 'tech' with us!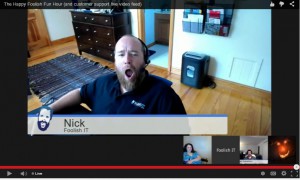 Subscribe to Blog via Email