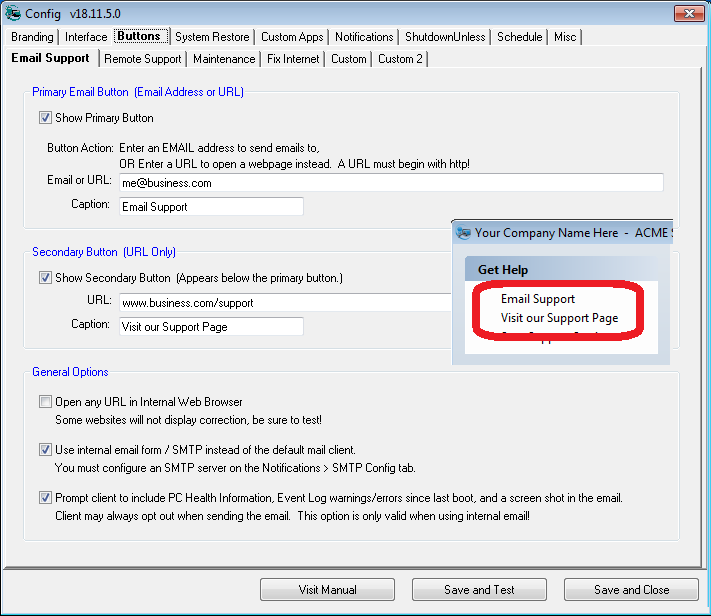 Primary Email Button – the email address to send mail to; optionally this can be a URL (must begin with http) that will open a contact webpage.
Secondary Button – this makes a second link below the primary email button, which can be a URL only, such as a contact webpage.
Open URL in internal browser – opens the page in a lite internal single-frame browser with no navigational features based on IE but does not utilize IE settings, BHOs, plugins, etc.
Use Internal Email / SMTP – Uses the internal SMTP settings and a special email form for sending the email.  When disabled the default mail client will open instead.
Prompt for PC Health Information – this option (when internal SMTP is enabled also) will give the client an option to attach a PC Health report, and optionally a screen shot, along with their email.
Subscribe to Blog via Email