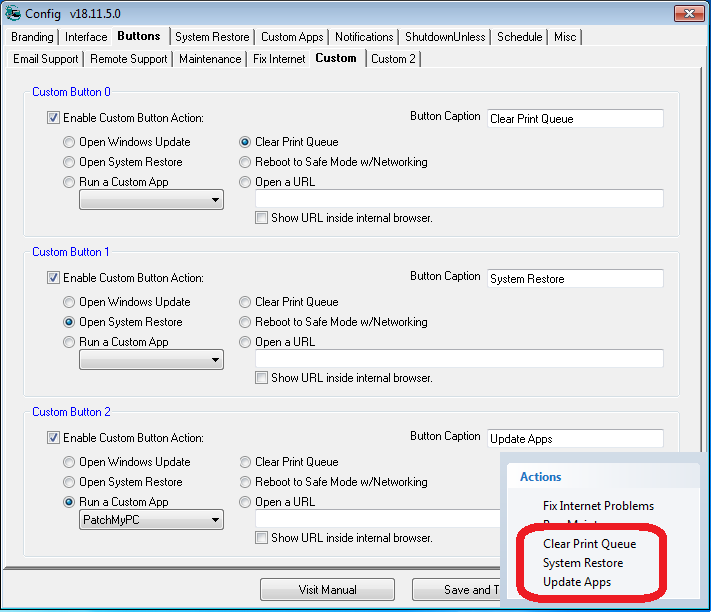 Enable Custom Button Action – Enables the button with the action specified in the radio boxes below.
Open Windows Update – does exactly that.  
Open System Restore – again, does that.
Clear Print Queue – this feature does that, essentially stopping the spooler service, deleting the spooler directories, and restarting the service.
Reboot to Safe Mode w/Networking – does exactly that, after a confirmation prompt of course.  Utilizes BootSafe.exe also available as a stand-alone download here on my website.
Open a URL – does that.  The internal browser option brings up a minimalist window with no navigation buttons.
Run a Custom App – Runs any custom app pre-defined in the Custom Apps > Custom Apps for Custom Buttons section.
CAVEATS
The custom buttons are labeled 0 through 5.  If you use a custom button, the one before it in numerical order MUST be enabled.  That means if you enable custom button 1, then custom button 0 must also be enabled.  Likewise, if you enable custom button 5, then all custom buttons before it must also be enabled (yes, all 0 – 5). If you do not follow this rule, your custom buttons will not execute the right actions!
Subscribe to Blog via Email