CryptoPrevent Policy Editor->User Hash Definitions Tab
User Hash Definitions tab: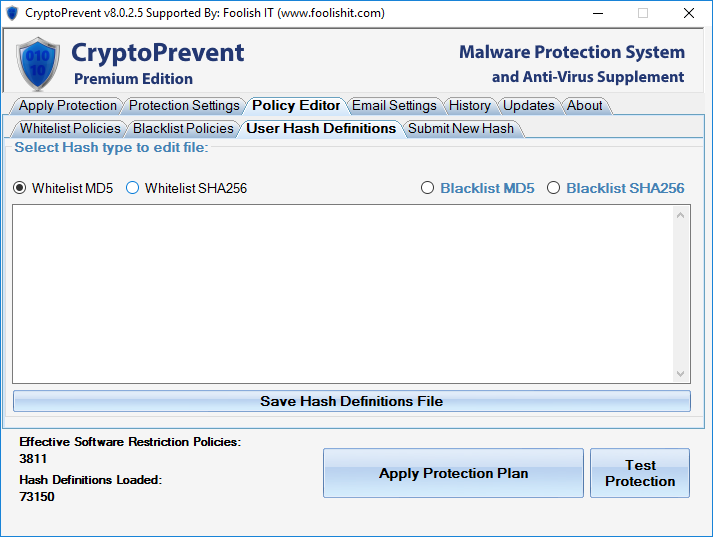 Similar to the whitelist and blacklist software restriction policies, our hash definitions also utilize lists to either allow or block a specific hash definitions, respectively.
Hashes are only used with the Filter Module and FolderWatch protections
The blacklist will only contain custom hashes and does not expose the hashes distributed with CryptoPrevent.

As with the blacklist policies, you may add your own to enhance the base level of protections offered.  (Premium Only)

Changes to these lists take effect immediately after clicking the Save Hash Definitions File button.