dMZ Account Password Reset:
If you changed the dMZ password and lost it, it can be reset here with the email address used to purchase your d7x/d7II subscription (this will NOT change your d7x/d7II (dCloud) software credentials, which can only be changed by contacting us directly.)
Please enter your e-mail address. You will receive a new password via e-mail.
NEW:  d7x now includes 25 resell-able licenses of CryptoPrevent White-Label for each year purchased!
d7xTech Show
Join us for live tech chat, product questions, support, and technical training right here!
Customer or not, you are welcome to drop in and discuss anything 'tech' with us!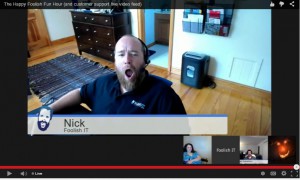 Subscribe to Blog via Email