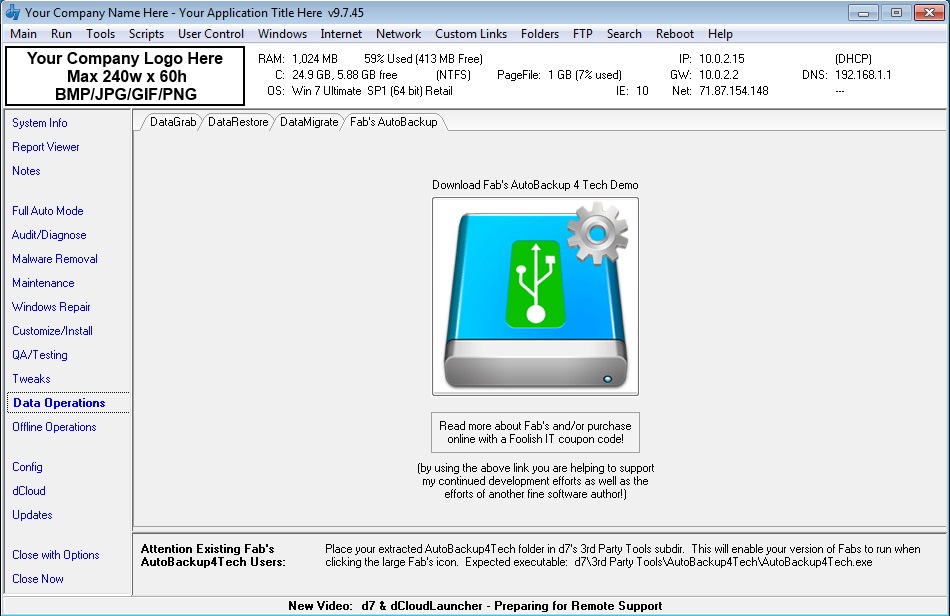 This tab is used for launching Fab's AutoBackup 4 Tech.  If the program is not found in 3rd Party Tools, the demo version will be downloaded.  To use your registered version here, create a folder named "AutoBackup4Tech" in your 3rd Party Tools directory, and inside place your Fab's files in there including the program executable, any supporting files, and subdirectories.
NEW:  d7x now includes 25 resell-able licenses of CryptoPrevent White-Label for each year purchased!
d7xTech Show
Join us for live tech chat, product questions, support, and technical training right here!
Customer or not, you are welcome to drop in and discuss anything 'tech' with us!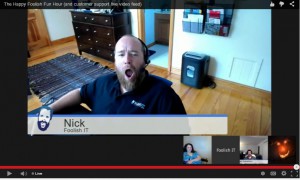 Subscribe to Blog via Email