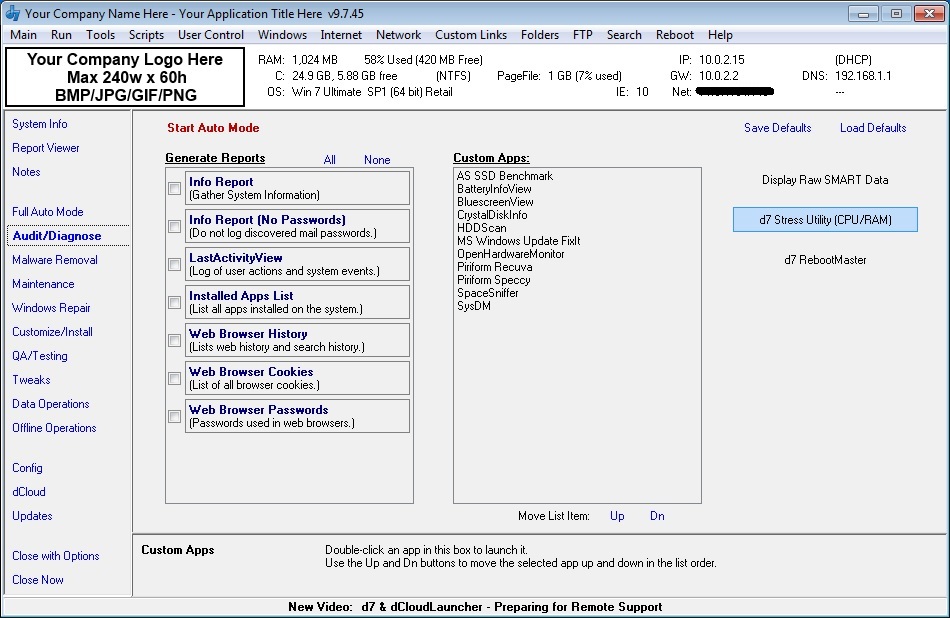 Display RAW Smart Data – This does NOT report health status to you in a convenient form, it displays the RAW SMART data as d7 reads it, nothing more.  "Warnings" in this dialog are not interpreted by d7, and should be ignored.  If you do not know how to interpret SMART data yourself, then this will be of NO use to you.
d7 Stress Utility – Performs intensive CPU and RAM stress testing.  Great to burn in a system or test stability in RAM or CPU.
d7 RebootMaster – Utility to put Windows in a reboot loop, useful to reproduce intermittent boot issues described by clients; can also stress the RAM/CPU in between reboots, so it makes for a great burn in tool!
NEW:  d7x now includes 25 resell-able licenses of CryptoPrevent White-Label for each year purchased!
d7xTech Show
Join us for live tech chat, product questions, support, and technical training right here!
Customer or not, you are welcome to drop in and discuss anything 'tech' with us!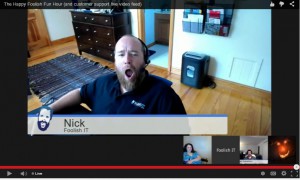 Subscribe to Blog via Email