At least for Windows XP, you'll want to create a Sysprep.inf file for use with Sysprep. The Sysprep.inf file tells Sysprep where to search for drivers you add to Sysprep, and allows for some unattended/automated answer responses to ease the burden of Windows setup / OOBE.
Here is a copy of my Sysprep.inf file. Look it over, change what you need (particularly the OEMPnPDriversPath= statement, which you will find more info on under the Add Drivers section of this guide.)
NEW:  d7x now includes 25 resell-able licenses of CryptoPrevent White-Label for each year purchased!
d7xTech Show
Join us for live tech chat, product questions, support, and technical training right here!
Customer or not, you are welcome to drop in and discuss anything 'tech' with us!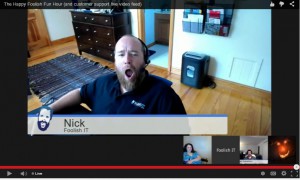 Subscribe to Blog via Email