Interested in Anti-Malware?
CryptoPrevent Anti-Malware is a robust anti-virus/anti-malware software supplement, filling a huge gap that exists with traditional security solutions to provide protection against a growing multitude of new and emerging ransomware and other malicious software threats.
Are you a PC Technician?
If you make your living repairing PCs please check out our flagship d7x PC Technician Productivity Tool, which is designed specifically for you!  d7x:  Automate, Relax, Get Paid!
NEW:  d7x now includes 25 resell-able licenses of CryptoPrevent White-Label for each year purchased!
d7xTech Show
Join us for live tech chat, product questions, support, and technical training right here!
Customer or not, you are welcome to drop in and discuss anything 'tech' with us!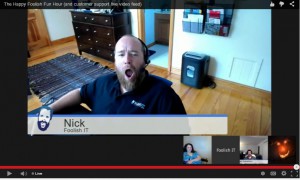 Subscribe to Blog via Email