d7x Configuration:
For PC Repair Tracker integration with d7x, you should configure d7x to use the 5 settings below.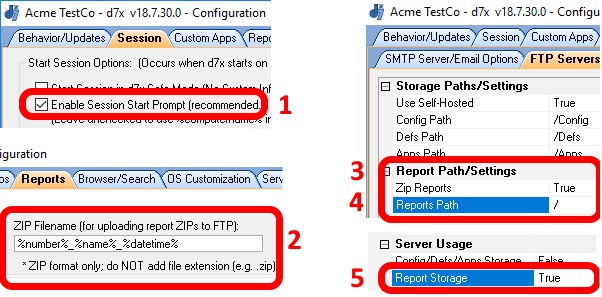 d7x Usage:  (At Session Start)
After configuration, the first time you run d7x on a new PC, you should receive this prompt: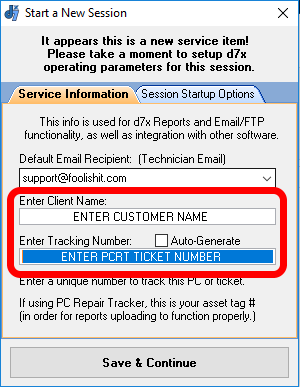 d7x Usage:  (during repair, or End Session)
At anytime during a repair, or when you're finished working on a PC, you can upload reports to PCRT.  When named appropriately with the current ticket/tracking number, PCRT will automatically attach the reports to the current work order for your customer, and should also auto-populate certain fields with data from the reports.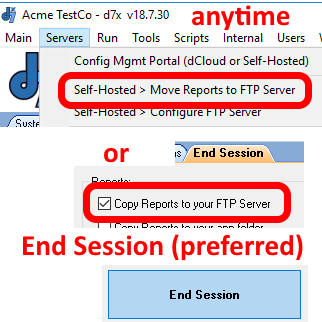 PC Repair Tracker (After Uploading Reports)
Once everything is configured properly, if you upload a report from d7x you will get an alert in PCRT stating "d7 Reports are ready."  Clicking on that alert allows you to attach the uploaded reports to your work orders.  (Requires PCRT v1.37 Final or higher.)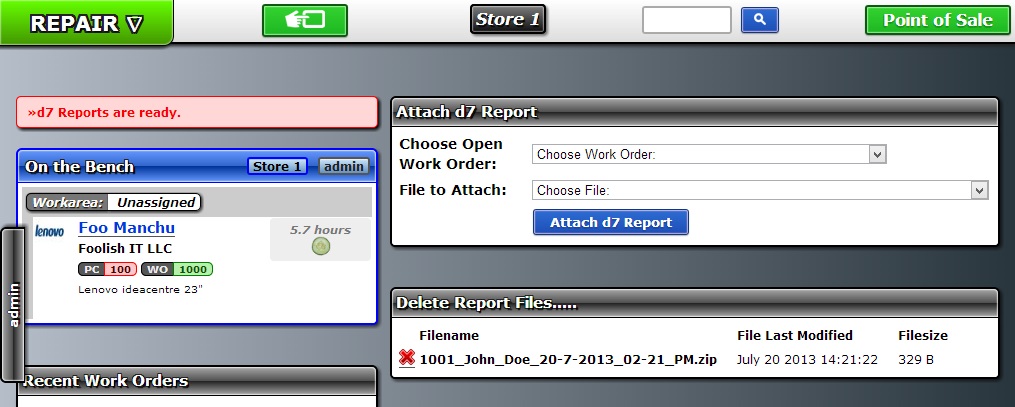 More resources:
Subscribe to Blog via Email