Purpose:
This utility will quickly install Microsoft Word templates to the current user's template's folder, and place a shortcut on the desktop to create a new document based on that template.
Perfect for those office workers who never can seem to figure out Word templates, much less find them.
Command line automation also makes it perfect for sysadmins needing to deploy templates to many workstations at once, via logon script or RMM solution…
License:
Word Template Installer is FREE for all personal AND commercial use, however usage of command line parameters requires purchase.  Please contact us for more information!
d7x News:  Now officially updating for all d7II subscribers…
CryptoPrevent v9 including v9 Bulk and v9 White-Label license packs are available!!
d7xTech Show
Join us for live tech chat, product questions, support, and technical training right here!
Customer or not, you are welcome to drop in and discuss anything 'tech' with us!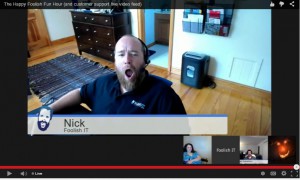 Subscribe to Blog via Email
Categories