ReAct – Windows Activation Utility
Current Version:  2.1  (Note:  This product, like most anything else we do, is also built-in to d7II/d7x, and may be updated only within that product as necessary.)
Purpose:
ReAct is a "quick n' dirty" little utility I wrote because I'm constantly forgetting the various commands and reg hacks to work with Windows Product Activation.
Additionally on Vista/7/8, ReAct v2.0+ can backup product keys and re-install them + activate Windows after a format/reload.
Windows 10:  Product untested, and functionality is not guaranteed (particularly product key backup/restore.)
ReAct is also probably the ugliest utility I've created to date!  See pic for the ugliness and feature set:
Admittedly I haven't fully tested every function on every OS.  So if something doesn't work right, let me know in the message forums!
NOTE:  ReAct cannot install / activate an SLP product key on an OEM or Retail installed version of Windows.
License:
ReAct is completely FREE for personal AND commercial usage, however the Backup/Restore features for Vista/7/8 require optional registration.
http://download.d7xtech.com/ReAct.zip

Specify your price below! ($10 min. - do not use a $)

A 'Company Name' is required to generate a unique product key for your purchase!
d7x News:  Now officially updating for all d7II subscribers…
CryptoPrevent v9 including v9 Bulk and v9 White-Label license packs are available!!
d7xTech Show
Join us for live tech chat, product questions, support, and technical training right here!
Customer or not, you are welcome to drop in and discuss anything 'tech' with us!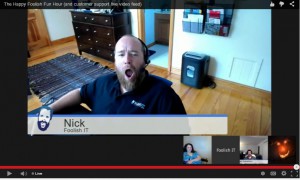 Subscribe to Blog via Email
Categories