d7ii Default Apps Update v45
JRT Download Link Updated
TrendMicro Online HouseCall Virus Scanner added
About
bored369
COO of Foolish IT LLC: I enjoy long CPU cycles in the late night hours and curling up with a good manual by the fire. Some of my hobbies include haphazardly flashing roms and pulling usb devices out without safely removing them first. If you like these things as well...oh wait that's for a different bio.
d7x News:  Now officially updating for all d7II subscribers…
CryptoPrevent v9 including v9 Bulk and v9 White-Label license packs are available!!
d7xTech Show
Join us for live tech chat, product questions, support, and technical training right here!
Customer or not, you are welcome to drop in and discuss anything 'tech' with us!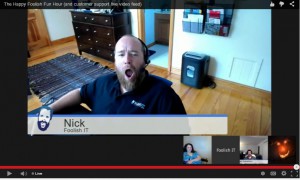 Subscribe to Blog via Email
Categories